Seema Mehta Law Firm
Knowing what the client wants Creates an efficient relationship
Law Offices of Seema Mehta is an American Immigration law firm committed to providing legal services devoted exclusively to immigration law.

We are available to help you with all U.S. immigration matters, which includes but are not limited to: Green Cards (lawful permanent resident status), Work Visas, Fiancee visas, Investment visas, Citizenship (naturalization), Family Sponsorship, Adoption, deportation defense (removal) issues etc.
Explore More

We have a lot of experience and don't have to do a bucket of research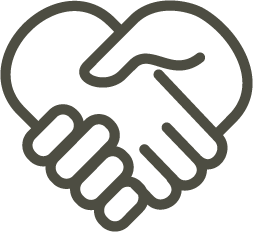 Deferred Action for Dreamers
Non-Immigrant Visas
Green Cards / Immigrant Visas
Family Sponsorship
Business Services
Deportation Defense
Client says about us
Ms. Mehta and her team are the best. A very ethical and caring law firm. They have helped me and my family for last many years. I myself applied and got the EB1 visa, my sister did EB5 with her office and we also sponsored our parents on family visa. Its been a great experience.Don't have words to express our gratitude. If anyone needs a good immigration lawyer, Ms. Seema Mehta is the one.
I have been a client of Law offices of Seema Mehta for the past 3 years. She has been an incredible lawyer from the very start. She is very professional, explains you the entire process and keeps you updated at every step of the process. She makes sure your application looks extremely worthy of obtaining the visa. She and her team go above and beyond to make sure no stone is left unturned! I highly recommend Law Offices of Seema Mehta for your Immigration needs.
Attorney Seema Mehta is not only great attorney but also a wonderful personality. She really treat every client like her own Family member. I can only trust her when it comes to legal issues. She had done several cases for us and helped my mom getting her citizenship after it got stuck for almost 2 years. I call her office whenever ever I have any issue or question and she is more than willing to talk to you and advise you anytime you want. Her staff is amazing too. If you are looking for good a
If you are in DFW or USA , there is none other than Ms MEHTA, an excellent Attorney, she is not after Money, Fees, She Cares about her Clients and THEIR Money, she won't give an interview unless , she thinks the Case is Genuine, otherwise answers questions on the phone, which none of the attorneys do it, I called a bunch of attorneys, everyone asks for a personal interview. May God Bless You, and keep on the good work. Yusuf
They are very good carrying people so any problem solve good heart person madam so take risk lot of help to me and team very good people's